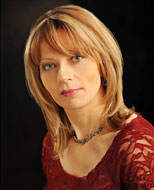 Polish-born pianist, Dr. Ivona Kaminska Bowlby, is among the most versatile artists and teachers of her generation.  Over the last 25 years, Dr Kaminska has prepared generations of students for local and international competitions, scholarship auditions and college exams.  Many of her pre-college and college students  in Canada, USA and Poland already enjoy successful careers in  music themselves. Her students praise her for exceptionally caring personality, attention to detail, strong technical preparation as well as creating a fun and supportive atmosphere during lessons. Every year her students gain dozens of impressive prizes in competitions and perform in winners concerts at the prestigious Carnegie Hall in NYC, as well as Salle Cortot in Paris and Benaroya Hall in Seattle. In the Fall of 2016 all the three top prizes of the Outstanding Artists Competition in Washington state were awarded to her students.
Aside from an engaging career as a sought-after instructor,  Dr. Kaminska also serves as president of the Seattle International Piano Festival and Competition, and the artistic director and co-founder of the Chopin Academy of Music in Washington State. She has developed one of the most original international piano competitions of today's piano world, which was recognized by the Wall Street Journal in 2010 as one of the world's most inclusive of such events on the music scene today.
Aside from her busy schedule as artistic director of the SIPF, and her passionate devotion to her piano students, Dr. Kaminska maintains a busy concert schedule as a soloist and chamber musician, having performed in such venues as Weill Recital Hall at Carnegie Hall in New York,Salle Cortot in Paris, France, Atherton Hall in Honolulu Public Radio, HI, and Nordstrom Recital Hall at Benaroya Hall in Seattle. As an active presenter, she was invited to present on the "Secrets of Winning a Piano Competition" at the Music Teachers' National Conference in NYC in 2012, and has taught in numerous summer piano festivals, including the Cornish College of the Arts Summer Program, the Ashland International Piano Institute in Oregon, and the Tzar's Music Festival Summer Master Class Program in St. Petersburg, Russia, in 2013. Her other recent performances include concert at the prestigious SOU piano series in Oregon, Southern Louisiana Piano Festival, Russian Chamber Music Foundation of Seattle. Dr Kaminska is often invited to judge various local and international piano competitions, such as the 2014 and 2016 Thalberg International Piano Competition in Naples, Italy.
The rich musical background of Dr. Kaminska stems partly from her international studies. Having been awarded advanced degrees in piano performance from three different countries, Dr. Kaminska holds a Masters of Arts and Post-Graduate Performance Diploma from the Frederic Chopin University of Music, Warsaw, Poland, a Masters of Music from University of Nebraska – Lincoln, and a Doctorate of Musical Arts from University of British Columbia in Vancouver, Canada. She was bestowed many prestigious awards, including the Batory Foundation Scholarship, Poland, as well as numerous fellowships and scholarships in Europe and Canada, among others, which allowed her to participate in such prestigious summer programs. She has participated in the Salzburg Music Akademie, Austria, as well as the music festival in Duszniki-Zdroj, Poland. Some of her most influential teachers were Tatiana Shebanova, Andrzej Stefanski, Dr. Mark Clinton, Dr. Henri-Paul, Sicsic, Marek Jablonski, and Boris Bloch. Aside from the in-depth studies of music of Chopin and Schumann, Dr. Kaminska devoted a large part of her studies to the issues of Baroque Performance Practice on organ and harpsichord, having been influenced by such eminent Bach-scholars in the discipline as Dr. George Ritchie and Gregory Butler. Currently Dr. Kaminska shares her passion and knowledge with many ambitious students of the Chopin Academy of Music, in Issaquah, Washington.
The students of Dr. Kaminska are awarded more than 30 top prizes in festivals and competitions each year. With over 25 years of teaching experience internationally, many of her former students enjoy their own careers in music. Some have attended prestigious schools, including Columbia University, Berklee College of Music, USC, UW, UNL, among others. All ambitious students, for whom piano is their main passion, are invited to audition for her studio. Her students have a minimum commitment from one to three hours of practice a day, depending on age and experience. Dr Kaminska has limited openings. .
For more info, music samples and concert schedule,
Current openings: limited
Do you wish to contact this instructor directly? polpianist@gmail.com\
Additional Languages Spoken: Polish, German, Russian