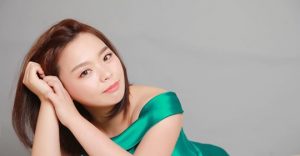 Born in Athens, Georgia, Belinda Chen gave her first piano recital at the age of eight, and has since gone on to perform at venues such as Kennedy Center's Millennium Stage in Washington D.C, the Teatro Massimio Vincenzo Bellini in Catania, Italy, the Savannah International Trade and Convention Center in Savannah, GA, and the Osaka International House in Osaka, Japan. She has performed as a soloist with the Bellini Symphony Orchestra in Catania, Italy, and the Frost Symphony Orchestra in Miami, FL. Miss Chen is the winner of the AmicaFest Concerto Competition (Catania, Italy) and the Frost Symphony Orchestra Concerto Competition (Coral Gables, FL). She was named the third prize winner at the 11th annual 1000 Islands International Chopin Competition for Young People, located in Cape Vincent, NY and was a finalist in the Washington International Piano Festival Competition and the 17th Osaka International Music Competition.
Miss Chen completed her undergraduate and graduate studies at the Peabody Conservatory of the Johns Hopkins University under the guidance of Alexander Shtarkman. At Peabody, she was the recipient of the Leslie C. Oursler Piano Music Scholarship, the Norman J. and Sarah J. Groves Endowed Scholarship, and the Leo B. Swinderman annual memorial Prize in piano. She completed her DMA in Keyboard Performance with a Cognate in Musicology at the University of Miami's Frost School of Music under the guidance of Tian Ying, where she served as a teaching assistant for the Keyboard Department.
With over ten years of teaching experience, Miss Chen enjoys providing instruction to students of diverse backgrounds and goals. As an instructor, Miss Chen provides aspiring pianists with the most solid foundation in technique and musical understanding, so that students can eventually explore endless possibilities in the realm of self-expression. Outside of music, Miss Chen's interests range from literature to political philosophy and economic theory. Her eclectic interests have made her a better teacher, as she can relate to students with all sorts of differing motives in approaching music, from those who eventually want to double-major in music and another subject, to those who want to enjoy music as a hobby, to those who want to completely immerse themselves in the world of classical music.