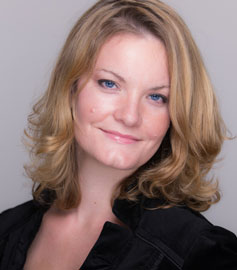 Senior faculty member, Chelsea Bloomberg is a Coordinator of Student Affairs at the Chopin Academy of Music. As an instructor, Ms. Bloomberg strives not only to provide aspiring musicians with a solid foundation in technique and musicianship, but also show them the joy of self-expression through music. While emphasizing correct body positioning and release of muscle tension, she guides students toward developing greater confidence both through instruction and positive performance experience. The parents and families of her students praise her not only for her teaching style but also for her professionalism and great communication skills. During the last 10 years of teaching at the Chopin Academy of Music, many of her students won top medals in various piano festivals and competitions. She has been extremely active and well known as an organizer of such events as the Russian Chamber Music Foundation Festival Competition, Crescendo International Music Competition and the Northwest Festivals of the Seattle International Piano Competition.
A native of Washington State, Ms Bloomberg completed her performance studies under Dr. Gerald Berthiaume, then director of the WSU School of Music. She has participated in many competitions and has performed many recitals, both as a soloist and as a collaborative pianist. As a high school student, she worked with Judy Baker, NCTM and became involved with student teaching through Music Teachers National Association. She has been active in the association ever since. While in college, she served as the MTNA collegiate chapter vice-president and president. She studied pedagogy under Michelle Mielke, the WSU Piano Pedagogy Lab School coordinator, for five years and completed an independent study of children's method books and authored an original method book as part of her elective studies. Bloomberg taught class piano for non-piano majors and was a teaching assistant for music theory for music majors during graduate school. She was featured as a presenter during conferences and academic showcases for pedagogy research, taught at summer music festivals, and served as an adjudicator in many competitions.
Ms. Bloomberg was recognized by the Association for Faculty Women's Founder's Award as Runner Up for her research on Edward MacDowell's Four Piano Sonatas and her undergraduate Honor's Thesis on Beethoven's compositional periods received distinction from the WSU Honor's College. Additional awards include the School of Music Presser Award, School of Music Outstanding Graduating Senior, and concerto competition prizewinner for the Port Gardner Bay Chamber Orchestra. In December 2011, she won the adult division of the Russian Chamber Music Foundation of Seattle's Competition/Festival and was awarded with a performance at Benaroya Hall and live performance on Classical King FM's Northwest Focus with Sean MacLean. She is very active in the local MTNA and often served as an Adjudications chair and vice-president of her local association.