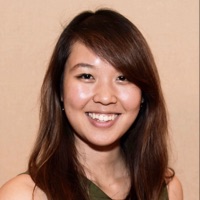 Ms. Renny Ko has quickly made a name for herself in the Pacific Northwest as one of the most driven, passionate, and ambitious piano instructors. Her teaching style sets excellence through a strong technical foundation and complete musical understanding at the forefront for each student at every level. Her uncompromising dedication to continuous progress is accompanied by her cheerful and radiant personality. She has quickly made herself known in the music community as an instructor of award-winning students in local piano competitions, and adjudicator.
Born and raised in Northern California, Ms. Renny Ko began piano at the age of six under Erna Gulabyan in the prestigious Pre-College Division of San Francisco Conservatory of Music. As a young pianist she won numerous prizes in young artist competitions including the Yehudi Menuhin-Helen Dowling Competition, Burlingame Music Club Piano Competition, CMTANC youth piano competition, among others.
Having received the Premier Young Artist Award and the Music Faculty Scholarship to Indiana University, she completed her Bachelor Degree under tutelage of the world-renowned professor Emile Naoumoff. After graduating from Indiana University with Honors and Distinctions, she was awarded a full scholarship and fellowship at the University of Southern California (USC), obtaining her Masters of Music degree under the guidance of Bernadene Blaha. During her years at USC, she was an active member of the MTNA collegiate chapter and graduated to be a part of the Pi Kappa Lambda Eta Chapter.
Renny has attended numerous international summer festivals receiving further distinction and visibility, such as the Schlern International Music Festival, the Rebecca Penneys and The International Holland Music Sessions, among others. She has also worked with such world famous pianists as John O'Conor, Spencer Myer, and Mikhail Voskresensky.
Ms. Ko's passionate and affable personality encourages students to be excited and dedicated to learn, guiding them to find their own voice to share with the rest of the world.
"Renny Ko is not only a refined and elegant pianist, she is a highly effective piano instructor, and an exceedingly kind and warm individual." — Dr. Stephen Pierce, Associate Professor, University of Southern California