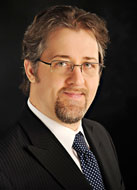 Dr. Bowlby currently accepts students for his innovative hybrid teaching method. Combining several learning approaches, this method includes a preparatory stage of online learning for the initial stages of new repertoire acquisition, in-person artistry coaching in private and group settings, asynchronous recording analysis for fine-tuning, and finally unique and frequent concert opportunities at major venues throughout the United States, from Seattle to Carnegie Hall.
Since 2002, Dr. Christoper Bowlby has established himself as one of the most sought-after piano pedagogues, lecturers, and adjudicators. Aside from his successful career as an instructor of highly-accomplished piano students, Dr. Bowlby is also director and vice-president of the world renowned Seattle International Piano Festival and Competition, as well as program director of the Chopin Academy of Music in Issaquah, Washington. As an accomplished teacher of many award winning students, in 2012, Dr. Bowlby was invited with Dr Kaminska to present on a joint panel, the "Secrets of Winning a Competition" during the Music Teachers' National Conference in NYC.
Having performed in such prestigious musical centers as the Weill Recital Hall in Carnegie Hall in New York City,Salle Cortot in Paris, France, and Benaroya Hall and Meydenbauer Center in Seattle, among others, his playing has been acclaimed for its warmth and integrity.
Previously a winner of several young artists' and concerto competitions, he has been featured several times on Public Radio (both in Midwest as in Hawaii), both as a speaker as well as a pianist, including a live performance of Bach's Partita No. 4 in D Major, BWV 828 on King FM in Seattle. His extensive repertoire shows his expertise both in the monumental romantic masterworks such as Brahms' "Handel Variations" and Schumann's "Symphonic Etudes" as well as new works by living composers, including John Corigliano, Jeff Junkinsmith, Laura Kaminsky, David Mitchell, and Owen Bloomfield. Equally at home with chamber music literature, Mr. Bowlby performed Beethoven's Sonata in A major with cellist, Yo-Yo Ma and frequently performs four-hand and duo piano music with his wife, Ivona Kaminska. Throughout his international studies, he has coached with such eminent artists as Marek Jablonski, Henri-Paul Sicsic, Eugene Skovorodnikov, Mark Clinton, Boris Berman, Stéphane Lemelin, Patricia Michaelian, and Craig Sheppard.
His secondary academic interest in music theory led him to study with some of today's most prominent theorists, including Henry Klumpenhouwer, Richard Kurth, John Rahn, and Jonathan Bernard. Dr. Bowlby's research led him to new discoveries of religious symbolic conveyance in Olivier Messiaen's Vingt regards sur l'Enfant-Jésus.
Formerly, Dr. Bowlby was on the faculty of Mount Royal College in Richmond, Canada, University of British Columbia, Shoreline Community College and University of Washington, as well as the Ashland International Piano Institute in the University of Southern Oregon. In 2013, Dr. Bowlby also shared his pianistic passion and knowledge with students of the Tzar's Music Festival Summer Master Class Program in St. Petersburg, Russia. His recent engagements include performances at the prestigious SOU piano series in Oregon and Southern Louisiana Piano Festival and numerous lecture recitals.. Dr Bowlby is often judging various competitions, such as the 2014 and 2016 Thalberg International Piano Competitions in Naples, Italy. For more info visit his personal website: www.kbpianoduo.com
The students of Dr. Bowlby are awarded more than 30 top prizes in festivals and competitions each year. All ambitious students, for whom piano is their main passion, are invited to audition for his studio. Their students have a minimum commitment from one to three hours of practice a day, depending on age and experience. Currently, Dr. Bowlby has limited openings.
Current openings: exclusively for hybrid learning (as described above). For more info please, contact directly Dr Bowlby: cbowlby@chopinacademy.com