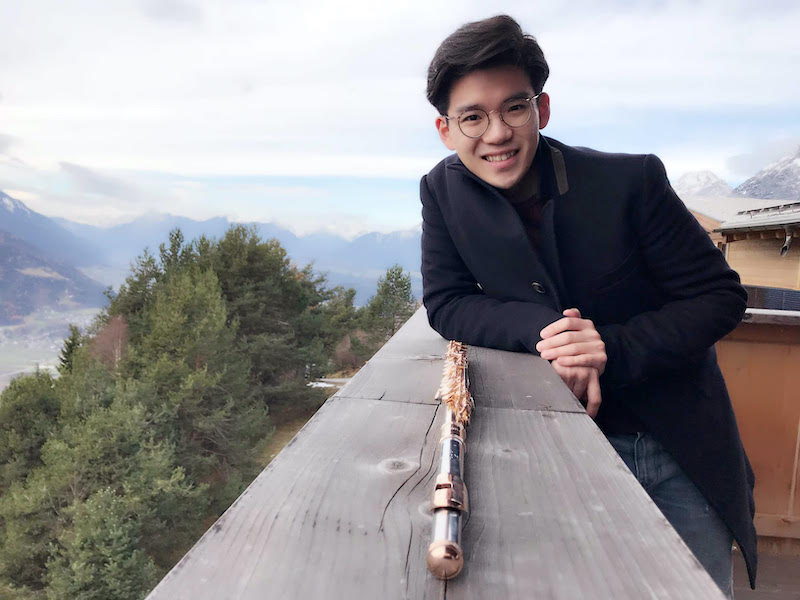 Joining the Chopin Academy of Music in 2021, Sungwoo Steven Kim comes from New York City. He performed in Broadway shows including the Phantom of Opera, Mary Poppins, Wicked, and Aladdin. An avid music educator, Kim has been faculty at Tufts University, Stonehill College, Manhattan School of Music Pre-College Camp, New York Music School, and Thurnauer School of Music. Kim has admitted more than a dozen students to the most prestigious music schools including The Juilliard School College/Pre-College Division, Manhattan School of Music College/Pre-College Division, Mannes College of Music Pre-College Division, New England Conservatory of Music College/Pre-College Division.
Outside the United States, Kim has performed across the globe, from Europe to Asia, as well as his native, Korea. During his residency in Berlin as a Konzertexamen fellow at 'Hanns Eisler' Hochschule für Musik, he was named Acting Principal Flutist with Nürnberg Staatsphilharmonie Season 2011-12. Since his solo appearance debut at Carnegie Hall with the Interschool Orchestra of New York, Kim has given solo performances with numerous ensembles including New York Handel Festival Orchestra, Livingston Symphony Orchestra, William Paterson University Symphony and Haffner Sinfonietta in Boston.
Kim was awarded top prizes in national and international competitions including First Prize Winner at New York Flute Club Young Artist Competition in 2006, Bohuslav Martinů Prize at the 61st Prague Spring International Competition in 2007, Third Prize Winner at the 38th National Flute Association Young Artist Competition among many others.
Pupils of Dr. Kim: