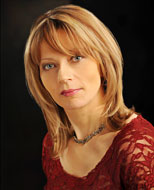 Dr. Kaminska currently accepts students for her innovative hybrid teaching method. Combining several learning approaches, this method includes a preparatory stage of online learning for the initial stages of new repertoire acquisition, in-person artistry coaching in private and group settings, asynchronous recording analysis for fine-tuning, and finally unique and frequent concert opportunities at major venues throughout the United States, from Seattle to Carnegie Hall.
Dr. Kaminska has prepared generations of international competition prizewinners, and has proven herself to be one of the top sought-after instructors in the west coast. Currently accepting only transfer students who have a record of proven passion and deep interest in piano. Polish-born pianist, Dr. Ivona Kaminska Bowlby is president of the Seattle International Piano Festival and Competition, and the artistic director and co-founder of the Chopin Academy of Music. During the spring of 2019, Dr. Kaminska was bestowed the prize for the most outstanding person of Polish origin in the area of culture on the West Coast by the committee "Teraz Polska" at the Consulate General of the Republic of Poland in Las Angeles, California.
Dr. Ivona Kaminska is among the most successful and recognized artist-teachers today, evidenced by her pupils who garner top prizes in competitions each and every year. Combining the best of the Eastern European piano school with modern American pedagogy, she has helped generations of students achieve national and international success. Excelling in preparing young pianists for excellence and recognition, she specializes in gifted students who exhibit a solid work ethic and strong ambition. She is adored by students for her limitless devotion, support, passion, as well as straightforwardness and sense of humor.
Due to her extensive experience in the field of teaching and academia, many of her students are bestowed generous scholarships while entering their university studies. Her students perform every year as laureates of various competitions at Carnegie Hall, Salle Cortot in Paris, Conservatori del Liceu in Barcelona, and several other prestigious centers. In 2016 alone her pupils took all three top prizes in the Outstanding Artist Competition in the state of Washington.
Dr. Kaminska also serves as a President of the Seattle International Piano Competition and Festival, which was recognized by Wall Street Journal as one of the most inclusive piano competitions of our times. She is also the founding director of the Chopin Academy of Music, in Issaquah, which she developed with her husband, Dr. Bowlby, in 2005.
Dr. Kaminska holds the highest level of pianistic education with four graduate-level degrees from three countries: Poland, Canada and USA: Masters of Arts Degree from the prestigious Chopin University in Warsaw, Poland as well as the Post-Graduate Artist Performance Diploma from the same institution, Masters of Music Degree from the University of Nebraska, and Doctorate in Piano Performance from the University of British Columbia, Canada.
She has also studied at the Mozarteum Festival in Salzburg as well as Schleswig-Holstein Festival in Lübeck, Germany. She studied with famous concert pianists from all parts of the world, such as Tatiana Shebanova, Boris Bloch, Andrzej Stefanski, Henri Paul Sicsic, James Cook and Marek Jablonsky.
Aside from teaching at the Chopin Academy of Music, Dr. Kaminska worked as an instructor in the University of British Columbia, Shoreline College in Seattle and Cornish College of the Arts. She has been also invited to teach in the Tsar's Village Festival in St Petersburg (2013), University of Southern Oregon, Cornish College Piano Institute, and Barcelona Piano Academy in Spain. She enjoys a vibrant performing career as a duo pianist with her husband, Dr. Christopher Bowlby. The duo performed in several countries, including Italy, France, Spain and Poland, aside from regular concerts in the USA.
Dr. Kaminska invites students of all ages and levels (with at least one year of experience) who are truly passionate about piano to contact her at ivona@chopinacademy.com
For more info, music samples and concert schedule,
Current openings: exclusively for hybrid learning (as described above).
Do you wish to contact this instructor directly? ivona@chopinacademy.com
Additional Languages Spoken: Polish, German, Russian